Friday, February 29, 2008
FMLY Presents!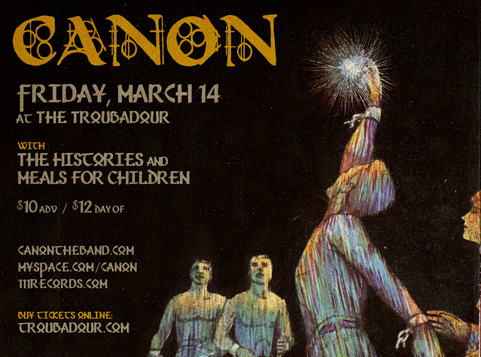 FMLY bands
The Histories
and
Meals for Children
will join FMLY friends
Canon
at the Troubadour on March 14. We will be handing out FMLY posters and there will be surprises there waiting for you. You can buy tickets for the show
here
and
here
.
Canon - Renaissance
The Histories - Family of Ghosts
Meals for Children - Modge, The Apartment
Labels: FMLY Events
Subscribe to Posts [Atom]