Wednesday, February 27, 2008
Rafter's Sex, Death, Cassette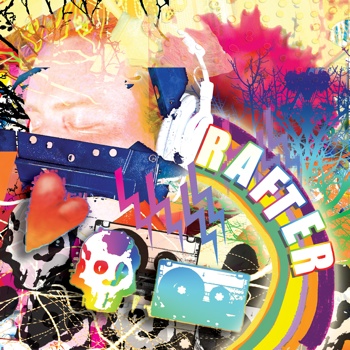 Just from glancing at the album art it is obvious that
Rafter's
Sex, Death, Cassette
(Asthmatic Kitty) is a CD that you are one day going to listen to and you are one day going to love, so make that day now? Rafter Roberts is part of the indie band, Bunky, and when not playing in Bunky he chills with Sufjan Stevens and engineers Pinback albums. The tracks on
Sex
are light and fun, similar to the Magnetic Fields but with less depth. I don't know for how long this album will stand the test of time but until it falls under I'll be loving it 110%. Highly recommended for fans of The Blow, Half-Handed Cloud and Magnetic Fields.
Rafter - Love You Most Of All
Rafter - Breathing Room
Buy it
here
from Asthmatic Kitty.
Labels: Asthmatic Kitty, Bunky, Rafter, Rafter Roberts
Subscribe to Posts [Atom]