Friday, October 17, 2008
Notes Before Bed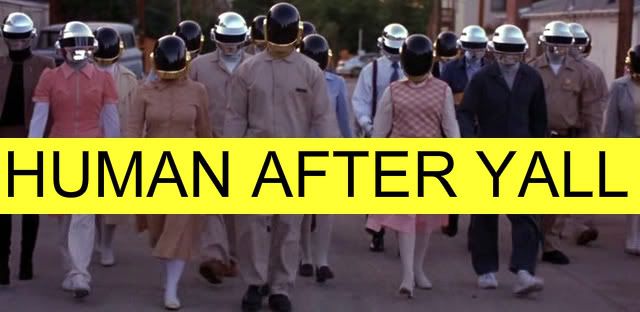 [
via
HRO]
I've found myself incredibly into
Banjo or Freakout
who have consistently provided the blogosphere with on point covers of
Burial
's "Archangel,"
Vampire Weekend
's "Cape Cod Kwassa Kwassa" and now
Radiohead
's "All I Need." Being a contender for some of my favorite tracks of the year I could imagine no better show than Banjo or Freakout and Panda Bear. Find the covers
here
.
The Octopus Project's "I Saw the Bright Shinies" has now made its way to video, follow
this link
to the band's site and check it out. It couldn't be more fitting for the track.
Goodnight FMLY.
Labels: banjo or freakout, Hipster Runoff, The Octopus Project
Subscribe to Posts [Atom]