Thursday, November 20, 2008
Japanther, Back In CA and New Album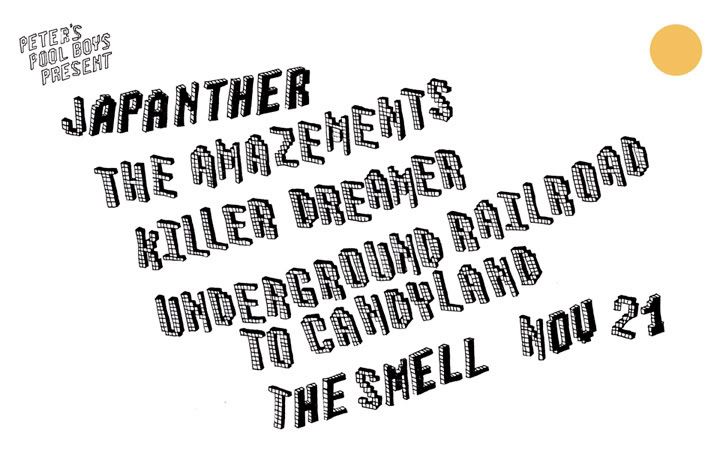 "i love you no matter where you spend the night. you can always come back to me, because i'm nothing and you are everything..."
So the new
Japanther
album,
Tut Tut Now Shake Ya Butt
, dropped last month via Tapes Records - also home to BARR. But the most exciting news regarding the release is the west coast tour following! You can catch Brooklyn's finest tonight at UCSD and tomorrow at surprisesurprise, The Smell! If you're in Fresno or Oakland they're also coming your way so make sure to check out the
MySpace page
. Japanther and FMLY BFF'z
Ninjasonik
will be arriving in LA in just a couple of weeks, more info to come as that approaches.
Japanther - Bumpin Rap Tapes
[via Spin]
Japanther - The Dirge (New Bad Things cover, lyrics above)
[via Village Voice]
Subscribe to Posts [Atom]