Monday, January 12, 2009
Wolf Parade Relations + Jeff Mangum
Alright, so news on Jeff Mangum for starters. The genius mind and heart behind Neutral Milk Hotel who has been left in a heavy reclusive state for the past decade poked out of his shell (as he does every so often) for ex-Milk mate Jeremy Barnes performance at the Mercury Lounge with A Hawk And A Hacksaw...take a deep breath after reading that one! Julian Koster was also said to have been in attendance. Give me Elephant 6 or give me death! If you're not familiar with the Elephant 6 collective then you've gotta do some sleuthing because their intimate reach extends throughout the globe, it's just fascinating what a few close friends with a passion for music can do.
I don't want to end my Mangum paragraph on a bum note, so I'll leave you fans with some inspiring words from Wikipedia, "In October 2008, Mangum performed the song "Engine" on several stops of the Elephant 6 Holiday Surprise Tour. Prior to these performances, he had not played Neutral Milk Hotel songs in public since 2001." Hope? Maybe Obama can bring Mangum back into the public eye.
Now onto March's Wolf Parade relations and lots of copying&pasting of press releases...
FACE CONTROL is the second album by Montreal's Handsome Furs, 2007's Plague Park was their first. Alexei Perry and Dan Boeckner wrote the songs on FACE CONTROL together. The album was recorded and mixed by Arlen Thompson at Mount Zoomer. It was mastered by Harris Newman at Hotel2Tango. It will be released on March 10th, 2009 [by Sub Pop].
The release of SWAN LAKE's new album is imminent! It is called "Enemy Mine", to be released on Jagjaguwar on March 24th, 2009 (March 23rd in the UK).

For those unfamiliar, SWAN LAKE is the musical group featuring celebrated songwriter-mystics Daniel Bejar (of Destroyer and New Pornographers), Spencer Krug (of Sunset Rubdown and Wolf Parade) and Carey Mercer (of Frog Eyes and Blackout Beach).

Together they recorded Enemy Mine, their nine-song second album, in Victoria, British Columbia, in early 2008, a little more than a year after the release of their well-received debut collaboration, "Beast Moans", also on Jagjaguwar.

While their debut album was a beautifully-weaved mash-up of their disparate song-writing styles, often with layer upon layer of various melodies and stylistics thrown into a collaborative cauldron to magical, and at times discordant effect, their second album "Enemy Mine" reflects a more stripped-down, more deliberate approach to collaboration. It's as if they really tried to just make nice songs together. To quote Krug, "There's architecture here." Not that the lyric is about collaboration--it fits nicely though.

It is the band's contention that this is the first known use of a "court painting" as a record cover used in popular music. As a result of this enthusiasm, the band had planned on calling the album "Before the Law", a beloved Kafka parable and a reference to this court painting. However, the band is tired of being tagged as "literary", so they dubbed the record "Enemy Mine", a beloved movie from Bejar's youth, and a good metaphor for collaboration.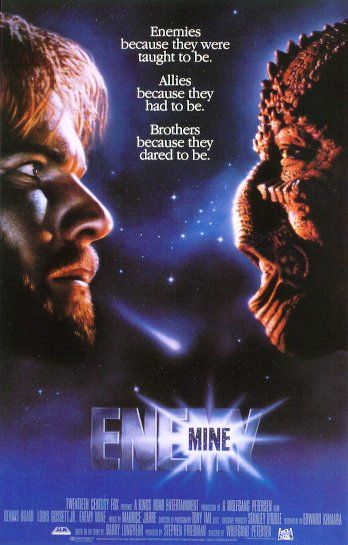 Labels: handsome furs, jeff mangum, swan lake, Wolf Parade
Subscribe to Posts [Atom]